lucas goy
lighting designer, director
From 2004 to 2008 : independent lighting designer. From 2006 to 2008: subcontractor for other companies; project director and lighting designer for many projects in France and abroad. In 2008: founder and manager of / les éclaireurs //, lighting design and engineering company. Design member of the Professional Lighting Designers Association – PLDA. Active member of the French Lighting Designers and Engineers Association – ACE.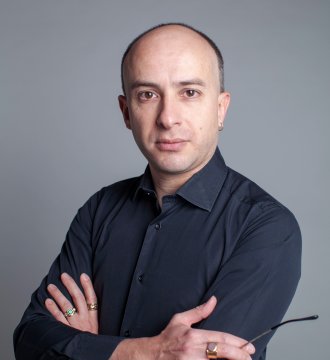 victoire richoux
head of strategy business development
Graduated in cultural engineering and holder of a Master's degree in Art History, Victoire joins the agency in 2018 after professional experience in the field of contemporary art and communication. Her knowledge of the actors of architecture and her sense of aesthetics allows her to develop the agency's network and projects.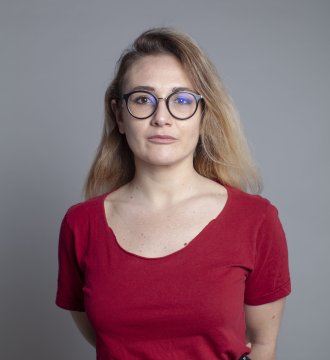 aurélien bourg
lighting designer, project leader
After a high school degree in electronic engineering in 2004, he graduated in 2007 with a Bachelor's degree in Lighting Design and Management from the IAE in Lyon. From 2007 to 2011, he worked for the company NRA lighting and developed many projects of architectural enhancement, interior lighting for hotels, shops and swimming pools. In 2011, he joined Studio Vicarini as assistant lighting designer. Since April 2012, he has been project manager at the agency: he carries out the creative part, executes and designs the graphic and technical documents throughout the assignments. With his background, he has a solid experience in project management and construction supervision.
alizée billois
lighting designer, project leader
Alizée began her creative journey with a BTS in Space Design at ENSAAMA in Paris. In parallel with her training in a professional degree in "Lighting Design and Management" from IAE Lyon, she works as a lighting design assistant in the ILEX PAYSAGES office, focusing on lighting issues. In 2018, she joined the agency / les éclaireurs // as lighting designer. Her studies in applied art give her a more "sensitive" vision of urban space and light as "matter".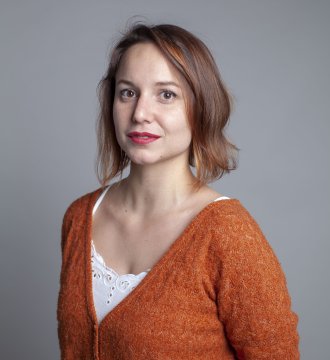 sara aschei
lighting designer, architect, project leader
At the end of her studies in architecture at the Politecnico di Milano school in Italy, Sara chose as her diploma subject "The visible city: a light plan for the historic centre of Pavia". After a year in an architectural agency and in a technical design office where she dedicated herself to the 3D modelling of networks and structures, she decided to join the agency / les éclaireurs // to specialise in lighting design. Sara is trilingual, and works in a creative and sensible way with a high degree for graphical representation.
anaëlle vinçot
lighting designer, project leader
Anaëlle began her creative career with a BTS degree in Communication, Space and Volume Design at La Martinière in Lyon. Also graduated in Lighting Design, she kept learning in Cobalt agency, and then she worked for a year as assistant lighting designer for the ON agency in Paris. Back in Lyon, she joined the agency / les éclaireurs // as assistant lighting designer. She works at any scales of projects, indoors and outdoors.
giovanni palacino
lighting designer
Giovanni's interest in light began in 2011, during his training at the Beaux-Arts de Dijon. In 2014, after a Master's degree in Space and Environmental Design, he completes his training at the Concepto agency in Paris. In 2015, he holds a Master 2 Public Space "Design, architecture, practices" and joins the team in 2018. A founding member of the collective Les Machinistes de l'espace public, he is interested in placing the inhabitants at the heart of the city's factory, exploring and understanding the ambiences and practices of public spaces through the use of light and activating these spaces as places for meetings and debates.
former team members
Raphaël PREZELIN, Sylvain GADEL, Marine LINDER, Romain LATARD, Florian BERGERA, Aurélie VINCENT, Mathilde BLANCO, Cindy GAILLARD, Carola RUNCI, Claudia MURCH, Marianne LUGNIER, Angeliki TAGARA, Jasmine VAN DER POL, Xiaolei RONG, Lisa HO.