"promenade garden" in Saint Jean Fort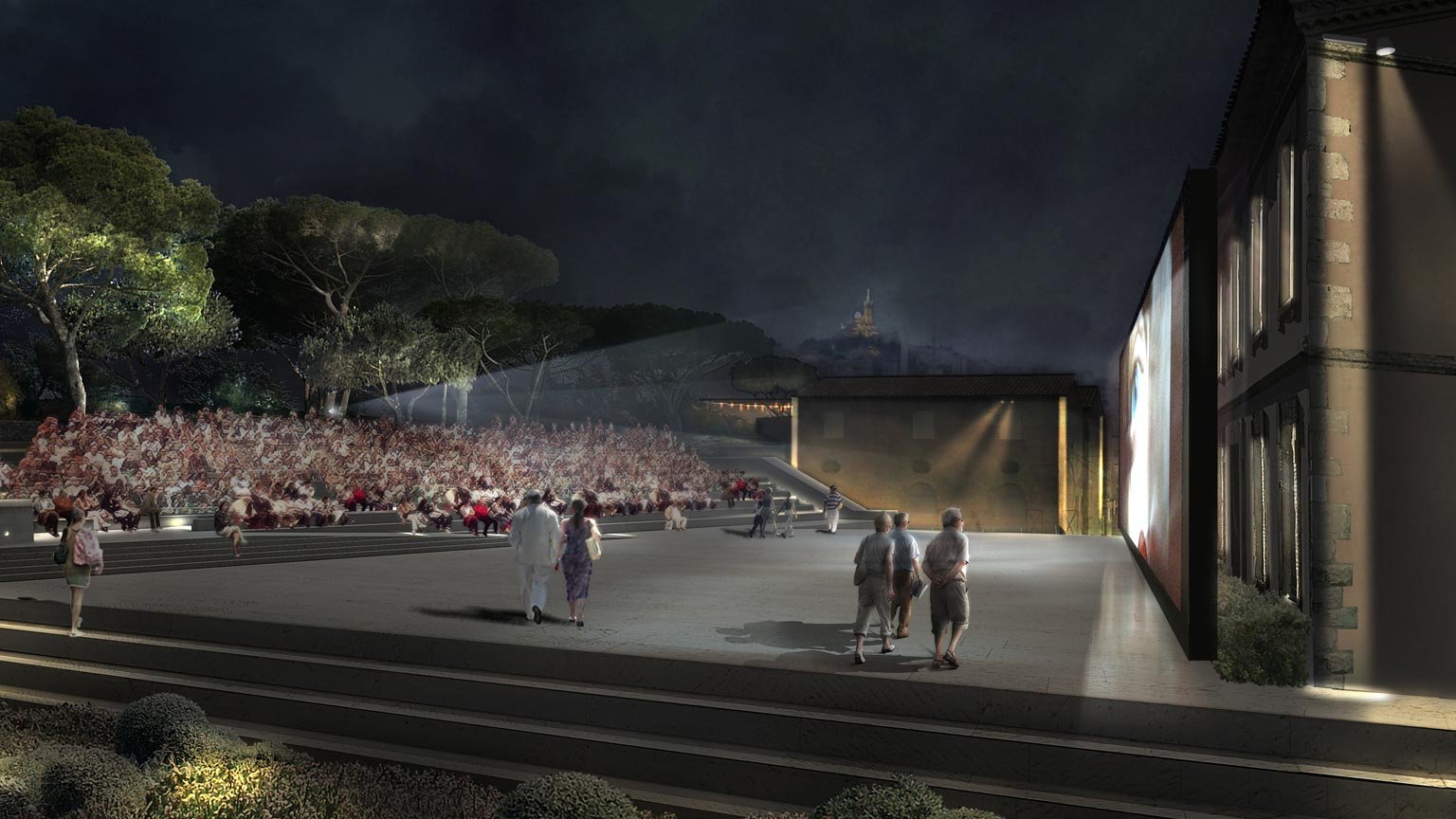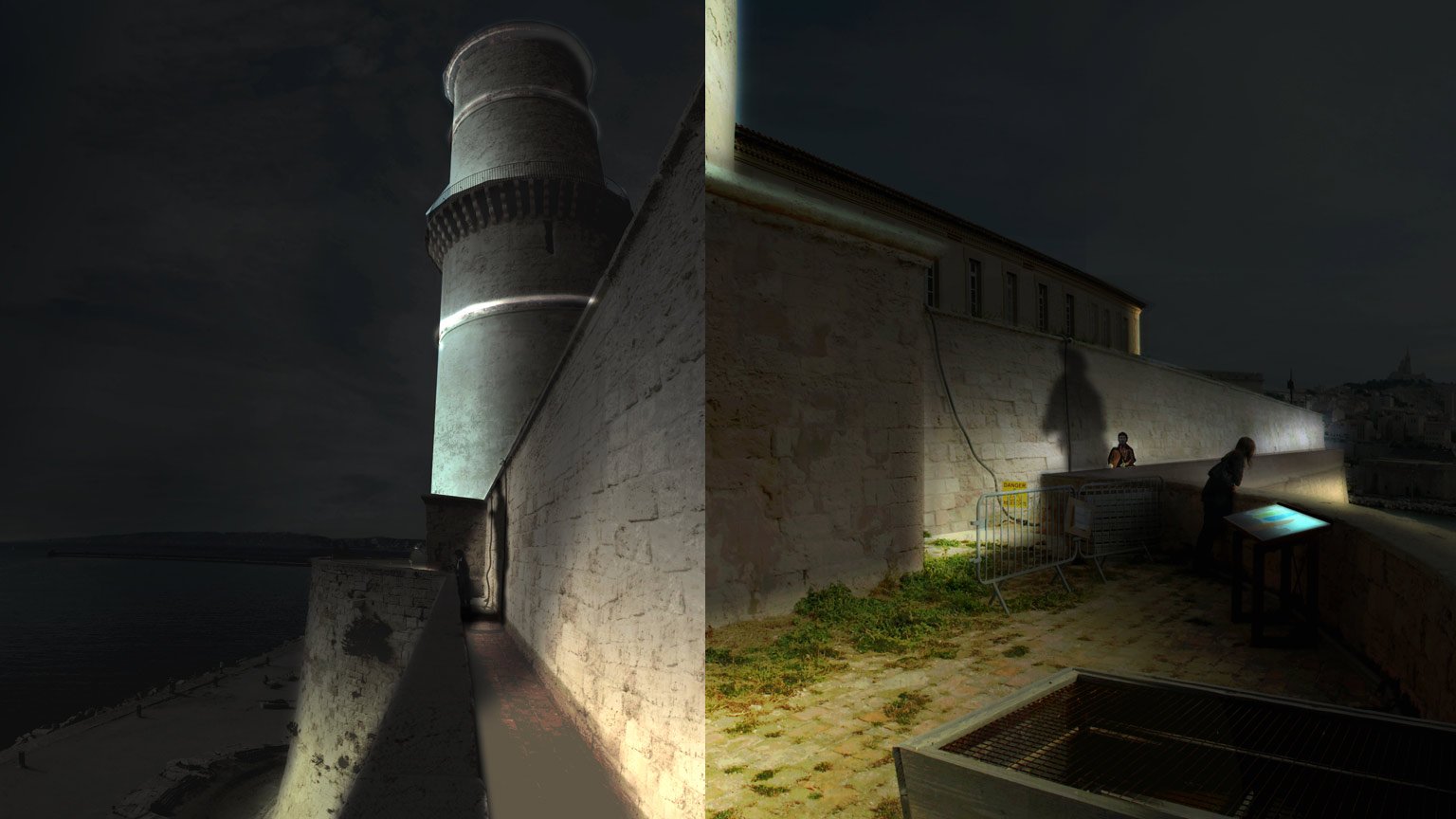 "promenade garden" in Saint Jean Fort
Contracting authority
Ministère de la culture
Landscape designer
IN SITU
Project manager
les éclaireurs
Competition for the creation of a "promenade park", as a continuation of the MuCEM (European and Mediterranean Civilizations Museum) designed by the architect Rudy Ricciotti. The site is located at the junction between the "Old port" and the contemporary development of "Euroméditerrannée" business district. The project sets out to create a promenade surveying history and the present, the distant and the close. The night landscape is shaped by a creative lighting, which is subdued, functional and discreet for the upper part of the fort whereas it is used as a tool for illumination and museography in the lower part of the fort and its famous "Montée des Canons" (a long corridor leading to the entry).
In the upper part of the fort, the parade ground is a strolling space that can be transformed according to the programmed events. Maps of the Mediterranean Sea are projected onto the ground, showing the complexity of its representations.
The site is bathed in a moonlight shade, in which the park and walking paths also lie. The beacon tower's lighting is based on the movement of the moon and confers a slow rhythm to the whole site.
iconic fort - lighting scenography