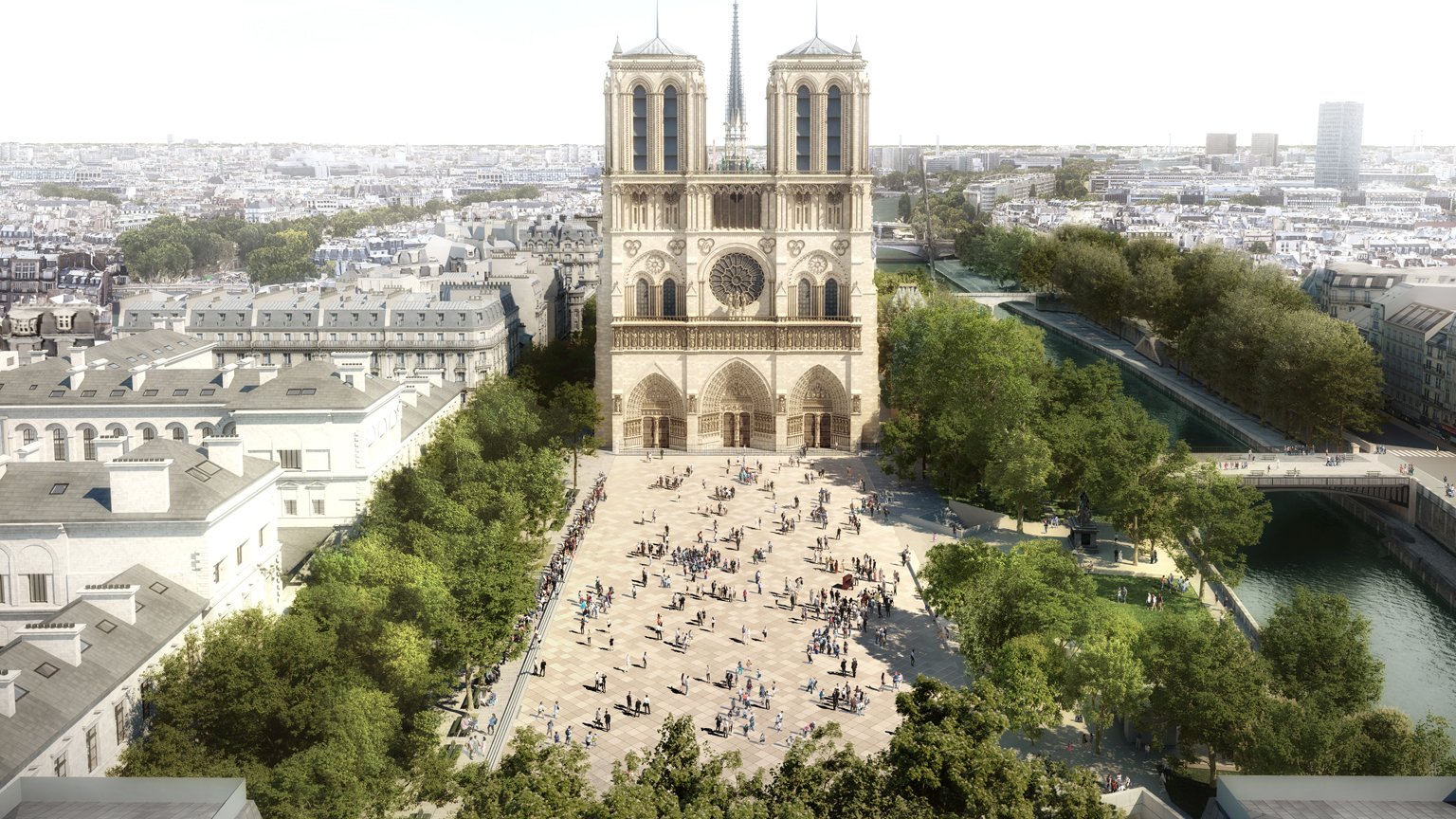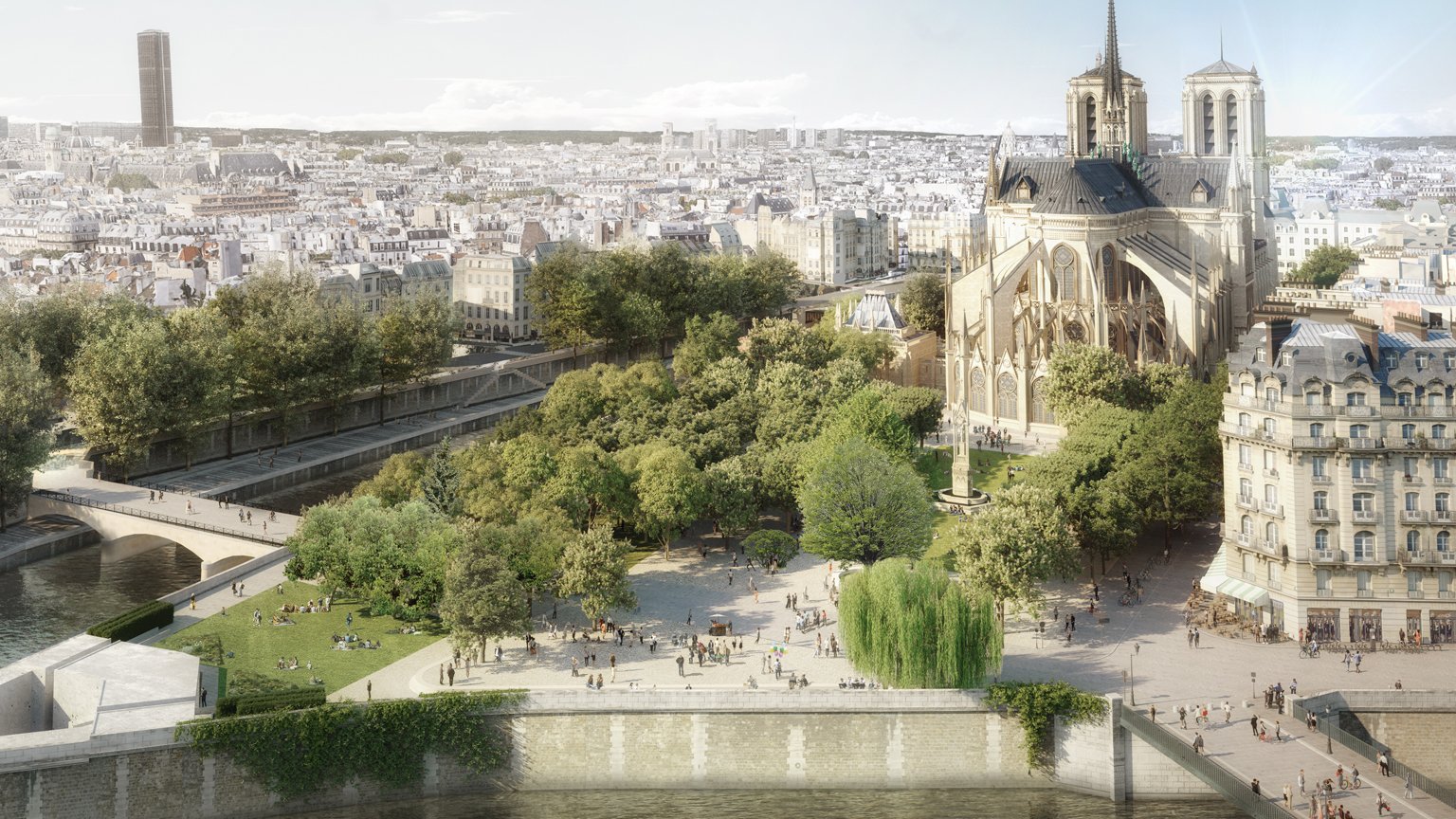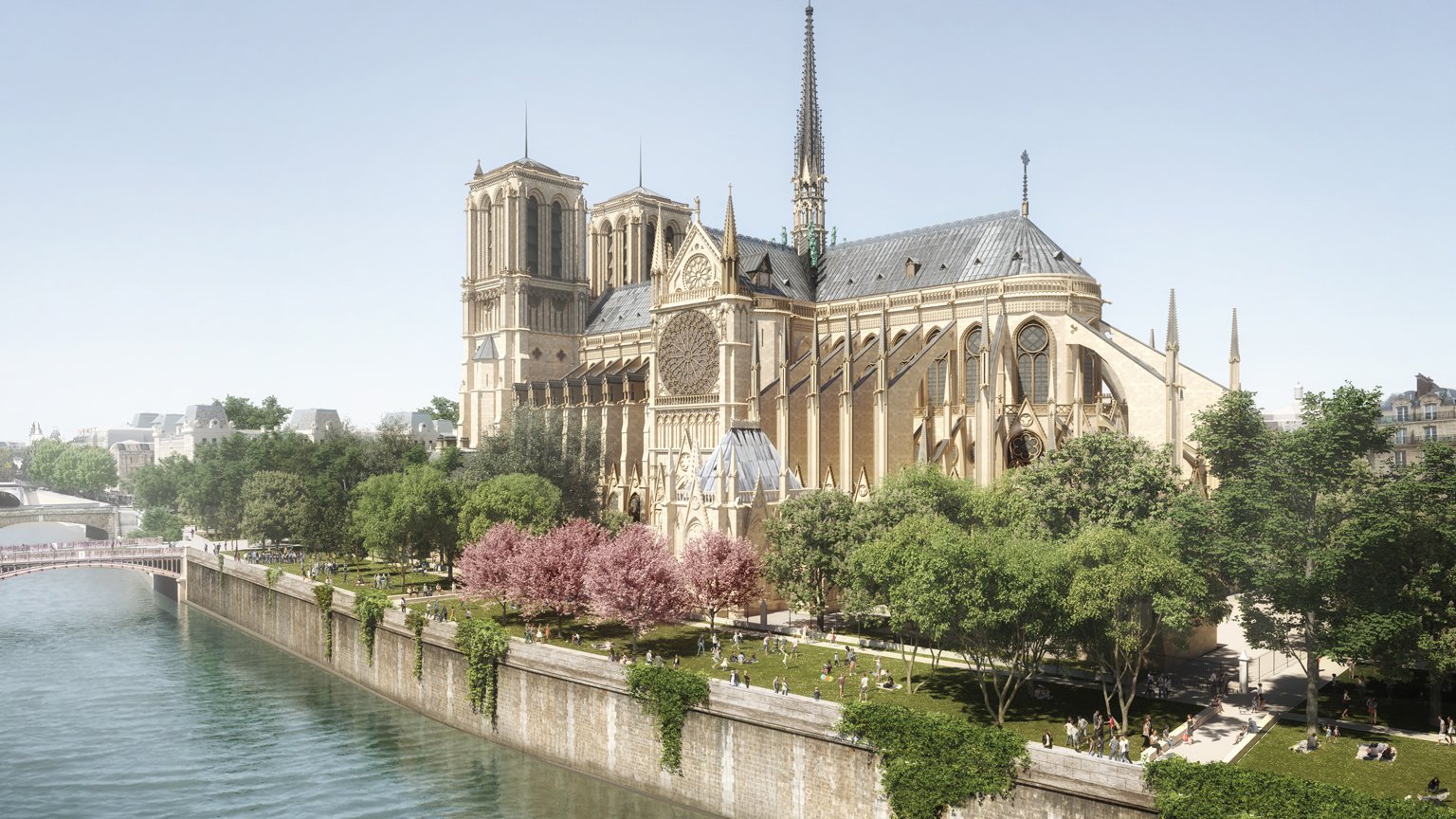 Landscape designer
Bureau Bas Smets
Heritage architect
Neufville Gayet
Lighting design
les éclaireurs
The Ile de la Cité is the cradle of the city of Paris. It is here that the city was invented through urban forms that have not ceased to develop since then. For 800 years, Notre-Dame has been the privileged witness of the city's transformation. Rethinking its surroundings means first of all questioning which public spaces for the city of tomorrow.
The forecourt is designed as a clearing, which highlights the eastern facade of Notre-Dame in a green setting. The surrounding trees offer shady seats, while a thin sheet of water trickles down from time to time to cool the forecourt in times of great heat, creating ephemeral reflections. The project creates a large continuous square between the chevet and the Seine around a generous lawn that opens onto the buttresses and the stained glass windows. The gardens to the south of the Cathedral and the existing trees are integrated into a large 400m long riverside park. At night, the public spaces are discreetly lit, in the spirit of Paris, to make room for the illumination of Notre Dame.
The underground parking lot is transformed into an interior promenade that houses the reception program and offers new experiences to visitors: a new relationship with the Cathedral, a new access to the archaeological crypt and an opening onto the Seine. Integrated lighting, between the existing concrete caissons, bathes this place in a powerful light, mimicking natural light.
All of these figures come together in a continuous space that multiplies the climatic atmospheres creating extraordinary moments around Notre-Dame.
réaménagement des abords de Notre-Dame