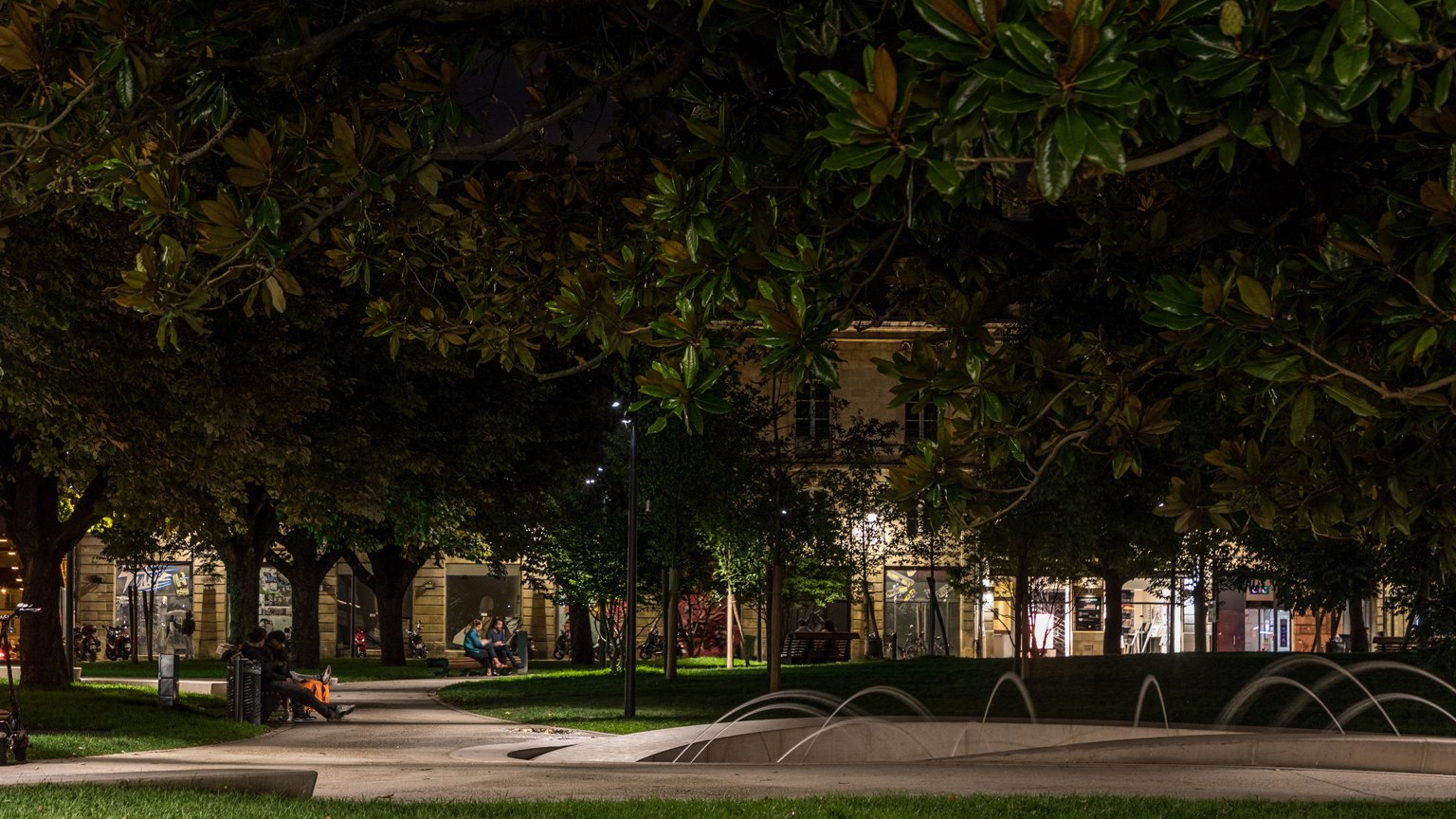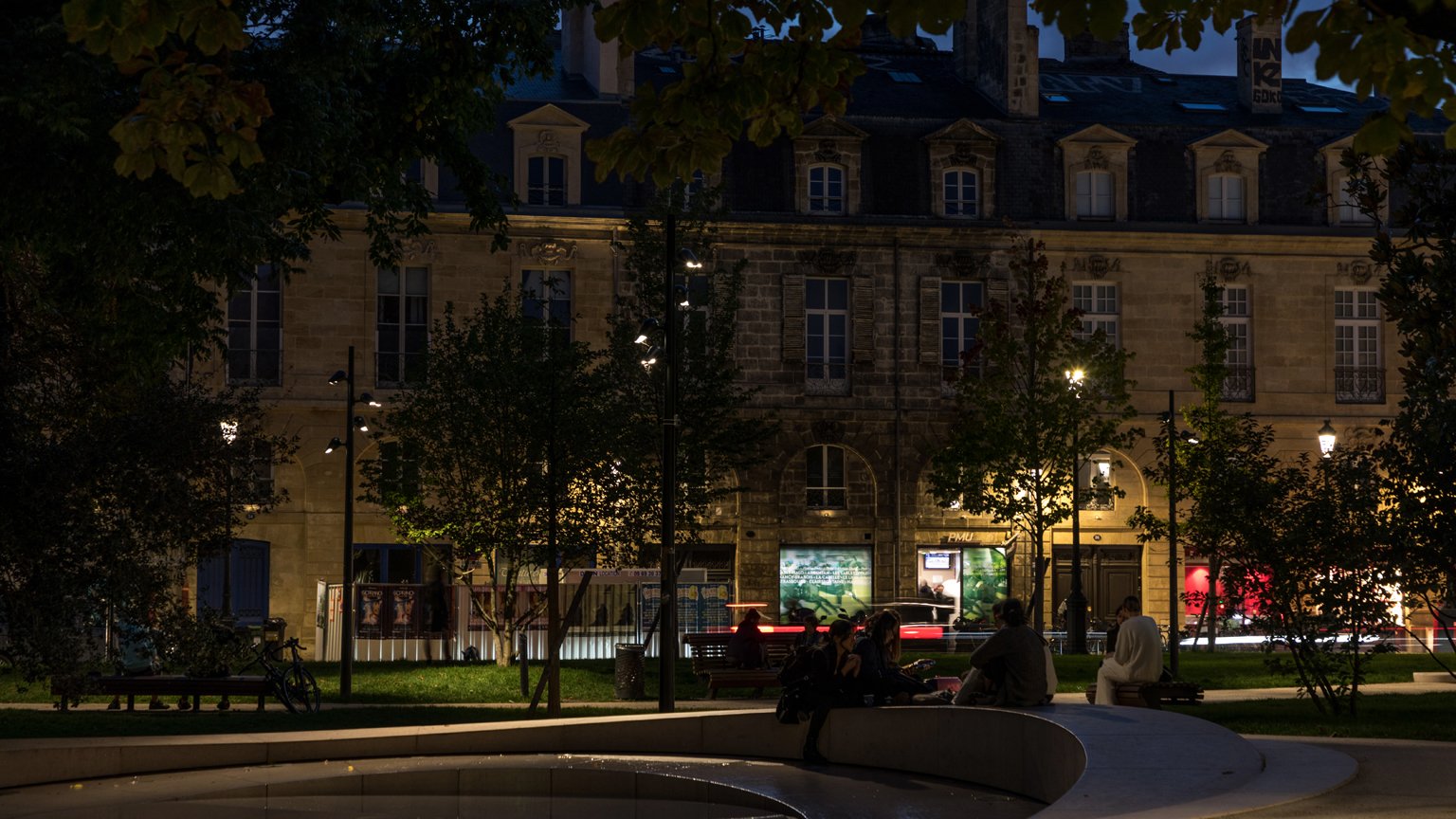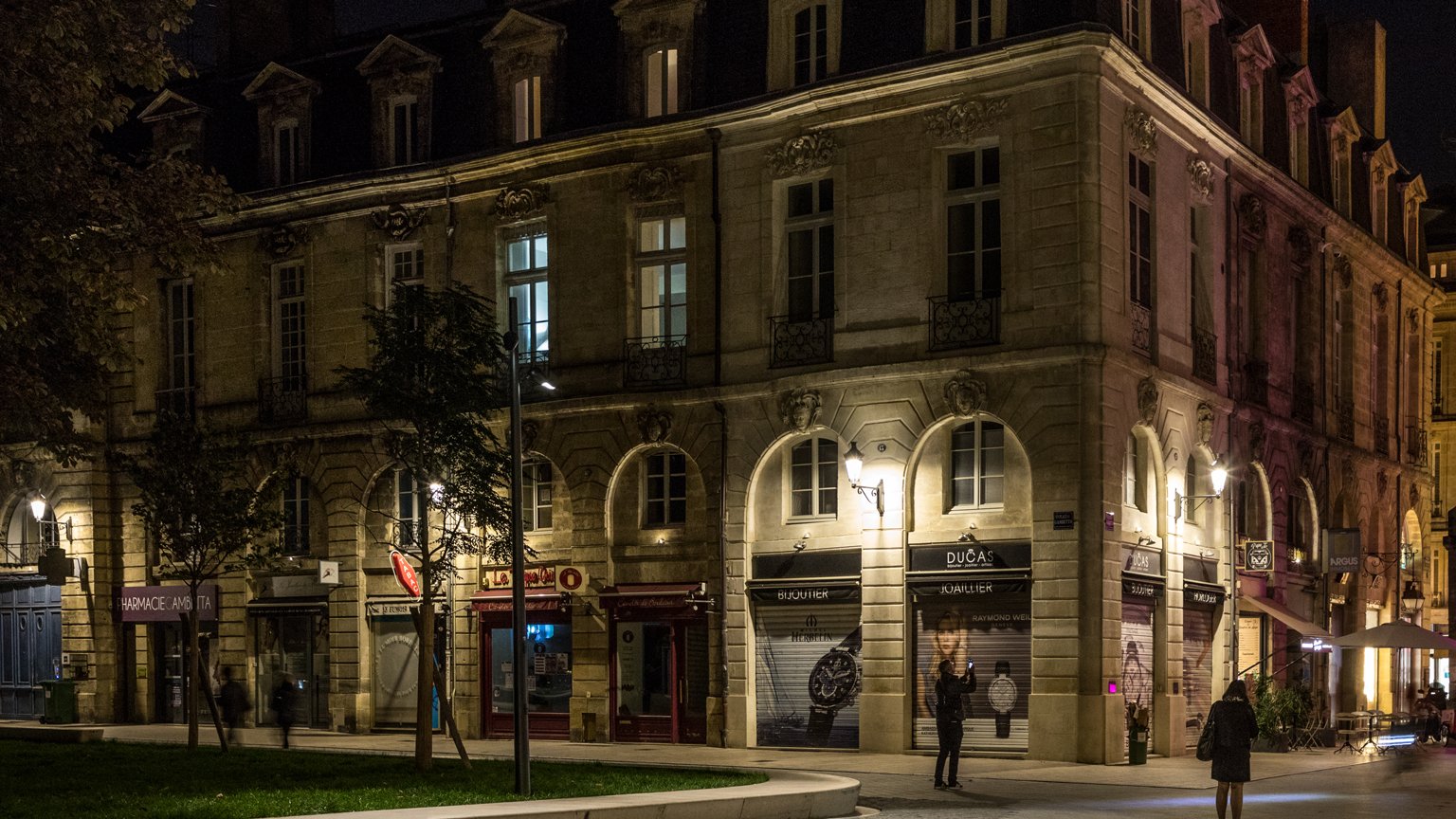 Contracting authority
Bordeaux métropole
Landscape designer
West 8
Lighting design
les éclaireurs
Lighting design of Place Gambetta, a central location in the centre of Bordeaux. Light makes it possible to create a real showcase of the architectural and landscape heritage (19th century garden)
By night, these facades are revealed by light, like a rich and elegant backdrop, which surrounds the square. In order to renew its identity and develop its commercial attraction, the lighting of façades plays as much a role in heritage enhancement as an urban function: that of delimiting perspectives, without reproducing the daytime vision.
Our attention was focused on providing unobstructed lighting for the residents.
a key location in the heart of Bordeaux